This team of our professionals conducts independent R&D, E-commerce works and has constructed an information platform with strategic co-operations with Oracle, Vmwell, IBM, DELL, SAP and Yonyou. With the contribution of the International Purchasing, Bonded Storage and the Lifestyle logistics divisions, the team is also actively developing online services and an O2O mode.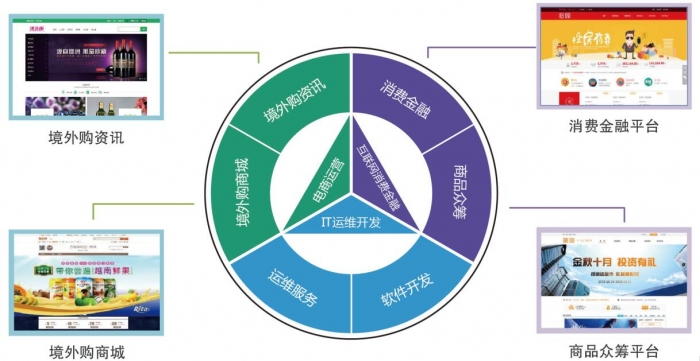 At present the business mainly include:
1.The IT operations development
Undertake domestic industries of various types of application software development of the project, including the B/S and C/S architecture, we applied in office automation, database applications, enterprise information, Internet application has strong technical strength, has the independent research and development and operational ability, can according to the specific requirements of the enterprise, to develop the corresponding application software.
2.Internet financial consumption
Division with the aid of Internet financial technology, investment and financing of financial services to offer broad consumer consumption, consumer finance activity each link to electronic, network, informationization, create professional consumer credit platform "bai" and goods the raised platform "bai".
3.Electrical business operations
Division with the help of advanced network technology and new service pattern, bend force build global commodity cluster brand "overseas purchase", fully rely on strategy bonded logistics center, strategy YunCang, strategy of overseas warehouse, foreign goods wharf, foreign goods street, strategies for bonded experience shops such as the core resources, integrated optimization of global manufacturers, distributors and logistics resources both at home and abroad, and has always been to "no pesticide residues, non-gmo, nature, creative, practical" for the purpose, strict selection of goods, to provide consumers with high-quality, excellent health, price cheap, super service cross-border consumer experience, including overseas purchase information strategy, strategy abroad purchase mall and buy micro mall, third-party platform own stores, etc.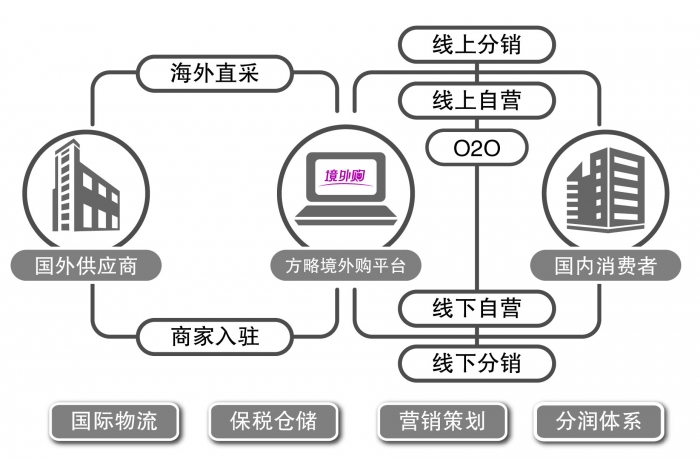 Network technology service flow chart
Click into the strategy group network technology operations business website